Freshpark Portable Wedge Kicker Skateboard Ramp
Order now, ships Tuesday, December 5th
Regular price
$169.95 USD
Regular price
Sale price
$169.95 USD
Unit price
per
Sale
Sold out
Share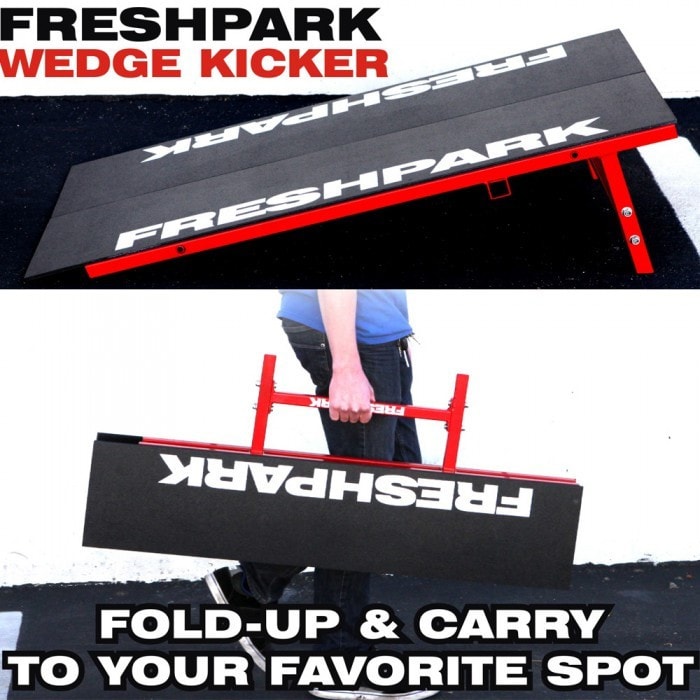 Totally Durable, Totally Portable, what a blast! The Kicker is the understated highlight of our own Freshpark Skatepark. Hands down the single most often used ramp in our layout. 
 This Freshpark Portable Wedge Kicker is the first of it's kind. Incorporating the legs into becoming the carrying handle, and locking it closed to keep from any pinching.
The Wedge Kicker is a flat easy angled ramp for all sports. You can add more ramps side by side to make it wider, or end to end to make a spine..
Foldable & Portable
Durable & Weatherproof
Modular/Interlocking
Multiple Configurations
Size: 40" L x 19" W x 12" H
Weight: 23 lbs
Maximum Weight: 300 lbs
Folds in half and stacks flat - Legs become the Carrying Handle